MY YEN CHINESE RESTAURANT
Sammy Cheng
71 Belair Road
HAWTHORNE, 5062
Phone : 8271 9077
Fax : 8410 5180



TO WHOM IT MAY CONCERN:
I am very proud to have an opportunity to write this letter of reference in support of
Simon LEE.
Simon started work in my Chinese Restaurant last year. During this time, he has been a major part of our company. In his job as a waiter, he has put a lot of effort into his work. He first started without any experience, but as time goes by, he got better and started to learn things quickly. He may not be perfect, but he can learn from his mistakes.
Simon's attitude towards work is excellent. He is a motivated and reliable person who never turns up late to work. He also works well with other work members, by learning from them or teaching others.
Simon is one of the valuable members of the restaurant and I highly recommend him for any career movements. Should you require any further information, you are welcome to contact me via the above address at your convenience.


Yours sincerely,





Sammy Cheng
Manager
My Yen Chinese Restaurant
30/3/98




---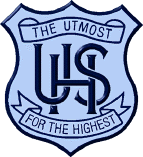 Principal : Paul Kilvert
Kitchener Street,
Netherby SA 5062
Telephone : 8272 1455
Fax : (08) 83733 3031
UNLEY HIGH SCHOOL
TO WHOM IT MAY CONCERN:
Simon has been my design student for almost 2 years. During this time, Simon has produced exceptional results in my class. He is one of those students who always produces fine work creatively and rarely needed further instructions beyond set tasks. He works well as part of a team and he is able to use his time in an effective fashion. I believe, Simon has the talent in this subject because every piece of work he produces is exceptional.
As well as knowledge in design, he is quite an expert with computers. He can use the available technology with confidence and making a genuine effort to master new skills and concepts.

Simon is a quiet, but a highly focused and capable student who is always prepared to work 100% of each lesson. I commend Simon Lee as an honest, intelligent and enterprising man whom I believe would be a major asset for any company which would be fortunate enough to employ him. He is a hardworking person, and I recommend him for any job he applies.



Yours faithfully,





Dave Kav
Design Teacher,
Unley High School
30/3/98